Port Orleans News
To receive Port Orleans news updates directly to your own computer, please subscribe to our free
RSS News Feed, or follow us on Facebook or Twitter.
Posted Wednesday 11th February 2015, 4:46pm (EST) by The Sassagoula Sentinel
The Port Orleans resorts will be continuing their annual tradition of celebrating the Mardi Gras ("Fat Tuesday") festival, just like their counterparts over in the 'real world' New Orleans, on Tuesday 17 February 2015.

The annual cast-member designed and run 'Pargo Parade' will be taking place at 10am this year, a little earlier than in previous years, which should allow more guests to enjoy the fun before heading off to the theme parks for the rest of the day.




There will also be an evening of Mardi Gras celebrations over at French Quarter from 5pm-9pm, including a Dance Party, Contests & Prizes, Cake Walk, King Cake Eating Contest, Characters, and Face Painting.
Posted Thursday 5th February 2015, 10:38am (EST) by The Sassagoula Sentinel
Direct-to-Room check-in service will become a permanent feature at Port Orleans as from Tuesday 10 February.

For those people who were following the limited tests that took place last year, you may be pleased to know that the 'Direct to Room' checkin service will now become a permanent feature at the Port Orleans resorts starting from next week, Tuesday 10 February, and soon after then at the other Disney resorts.

It still won't be compulsory of course - you can always head over to the Front Desk when you arrive if you prefer, or if you need something specific - but assuming you've already received your Magic Bands in the post and have completed the necessary online process, it will be possible to have your resort room number communicated to you by email and/or text message shortly before your arrival. You will then be able to completely bypass the whole traditional registration process and go straight to your room with your Magic Band already activated and ready for use to get you into your room, pay for dining, use your ticketed admissions into the theme parks, access FastPass+, etc.

While this won't appeal to everyone - especially for those first-time visitors who may not know their way around the resort yet - for returning guests who just want to get to Disney and head straight off to a park, it could be a real time-saver.
Posted Saturday 31st January 2015, 4:00pm (EST) by The Sassagoula Sentinel
The February 2015 Recreation Activities and Movie Schedules for Port Orleans Riverside and Port Orleans French Quarter are now available. See the main Recreation Activities Schedules page for full-size printable PDF versions.

The evening campfires will commence at 5pm this month and the Movies Under the Stars will be screened at 7pm. These events will this month take place on alternate days at the two resorts - Monday, Wednesday, Friday & Saturday at Riverside, and Sunday, Tuesday, Thursday & Saturday at French Quarter.

Oh, and don't forget Mardi Gras on Tuesday 17 February.


Posted Saturday 3rd January 2015, 4:42am (EST) by The Sassagoula Sentinel
Update: Please see our new Resort-Specific Merchandise page for more details and lots more photos.

No sooner does the new year arrive than we are starting to see some brand new resort-specific merchandise arrive at the Port Orleans shops. After years of waiting, this is a very welcome sign of a change in direction from Disney. So far we've received some pictures and prices of the range on display in Fulton's General Store at Port Orleans Riverside, and presumably there are similar items over at French Quarter too.

These three pictures were recently posted by @Schmoofy, out there in the Twitterverse: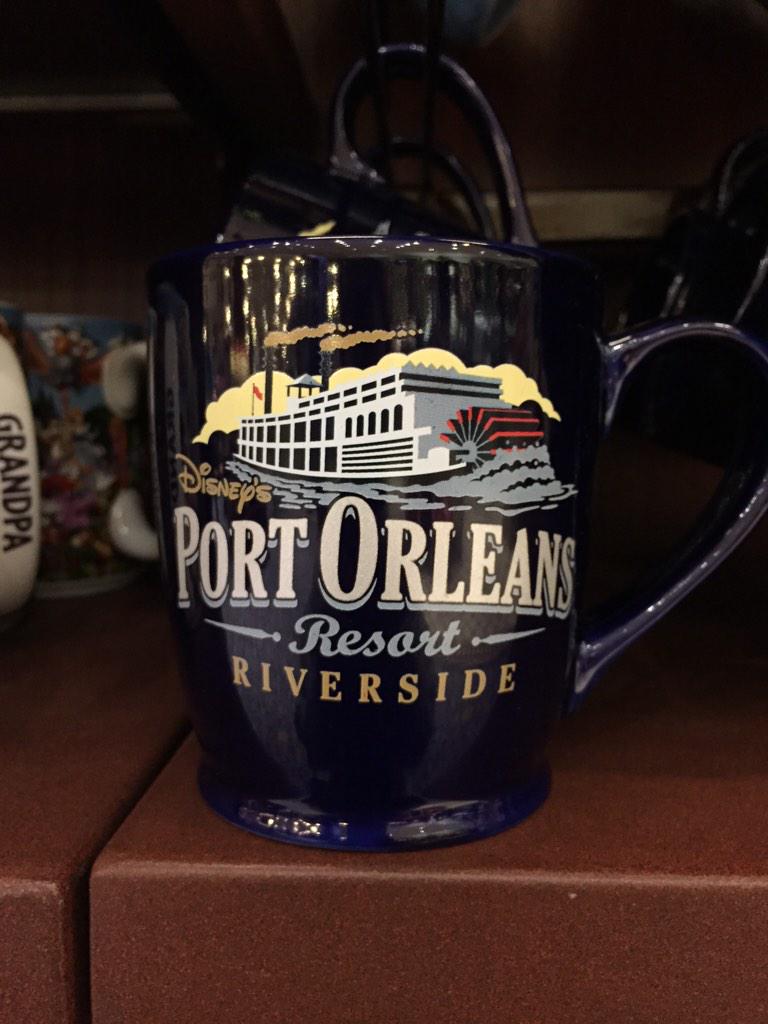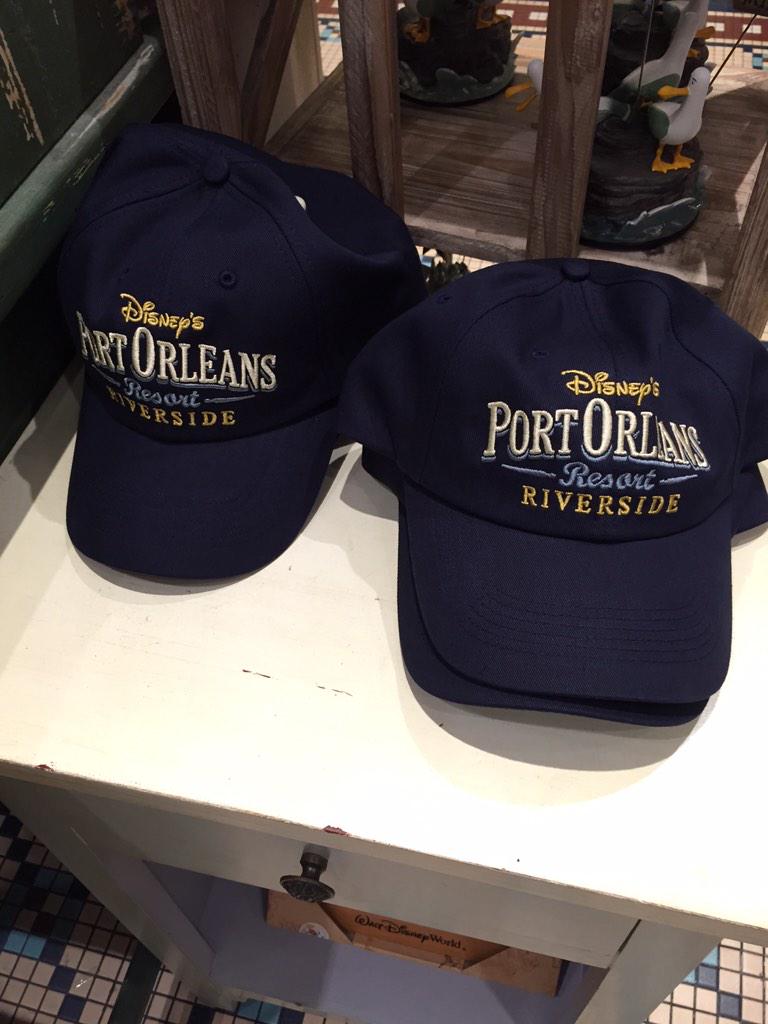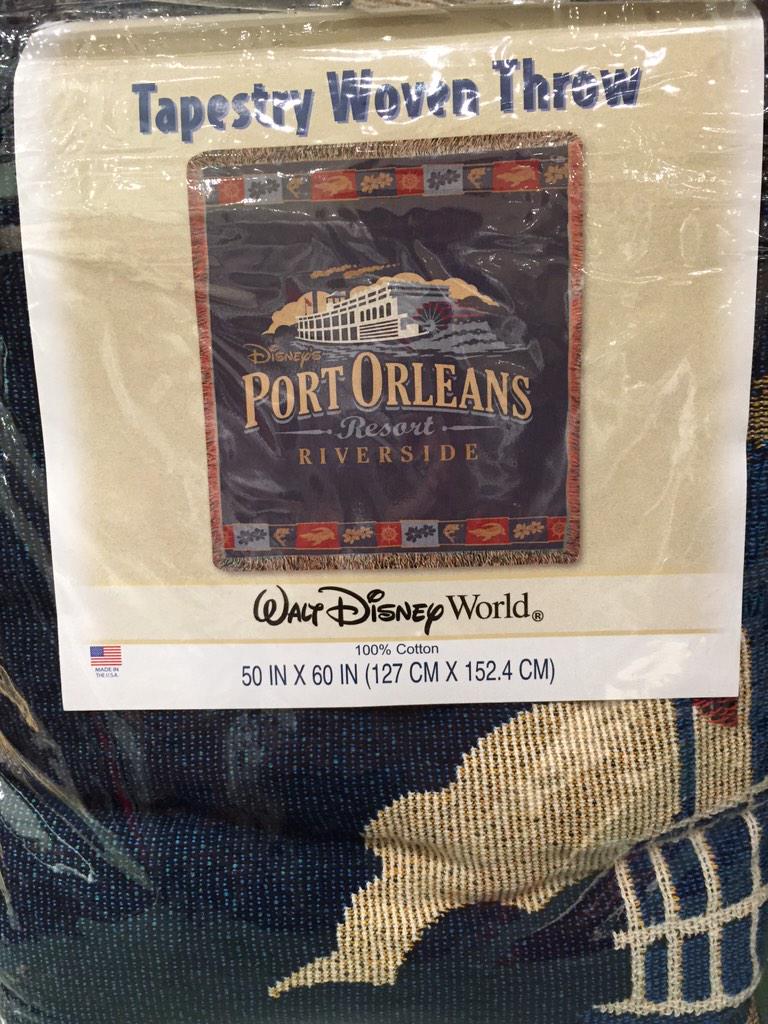 And DISboards user FelisLachesis has just added some more photos and checked the prices:




Plus the products which were previously available:




Prices (plus sales tax):
Mug: $14.95
Baseball cap: $19.95
Throw: $74.95
Ornament: $14.95
Pictures: 5"x7" (in 8x10 frame) $35, 3"x5" (in 5x7 frame) $25
Trading pin (blue level): $8.95


Update on January 10th:

More great photos from Bret+ (@Schmoofy on Twitter) of French Quarter items: